Using a key pair (ssh-key) for instances with cloud images¶
When creating a new disk, at the stage of choosing an image, in the "Use image as source" You can see two types of images:
With a prefix in the name: "cloudimg", "openstack", "GenericCloud" for example: "focal-server-cloudimg-amd64".
Without a prefix, eg GNU Linux Debian 9.3 [EN] (see figure below).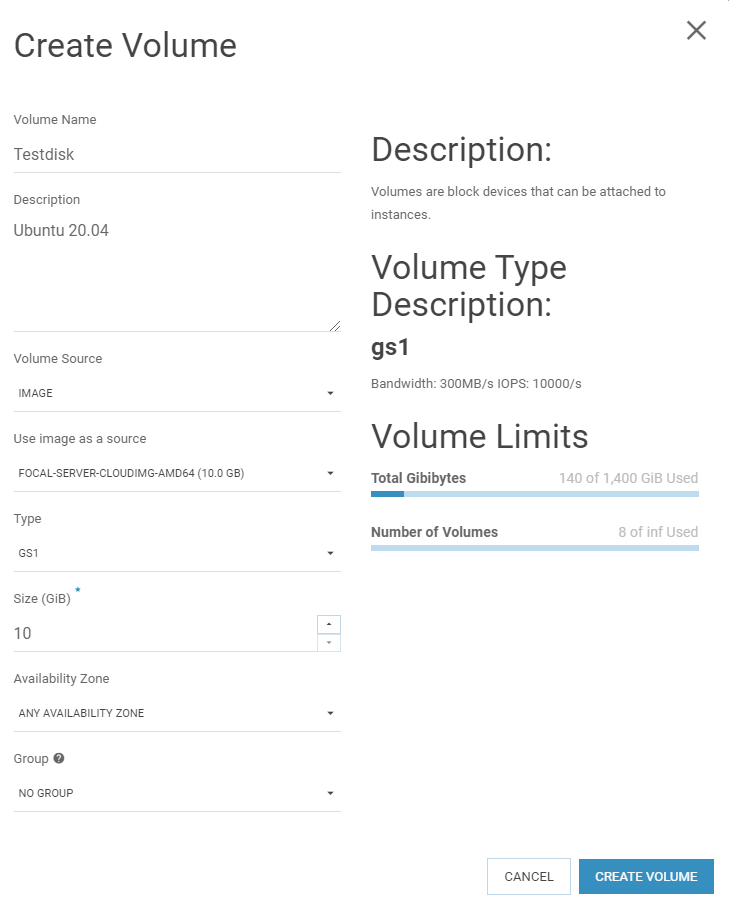 The peculiarity of the first type is that after deploying instances based on such images, you can log in to the system only using key pair (SSH key), log into the system created from such an image with using a username and password will not work.
How to create key pairs and perform the first authorization in the new system and will be discussed in this manual.
Key pairing options for instances in the SIM-Cloud».
There are 2 options for creating a key pair:
A key pair can be created in the "SIM-Cloud" project control panel when creating an instance.
You can create a key pair yourself in advance on a local computer, and then import the public key into the SIM-Cloud and attach it to the instance at the stage of its creation.
Let's consider each of the options step by step.